Major Lutie Sweat Contest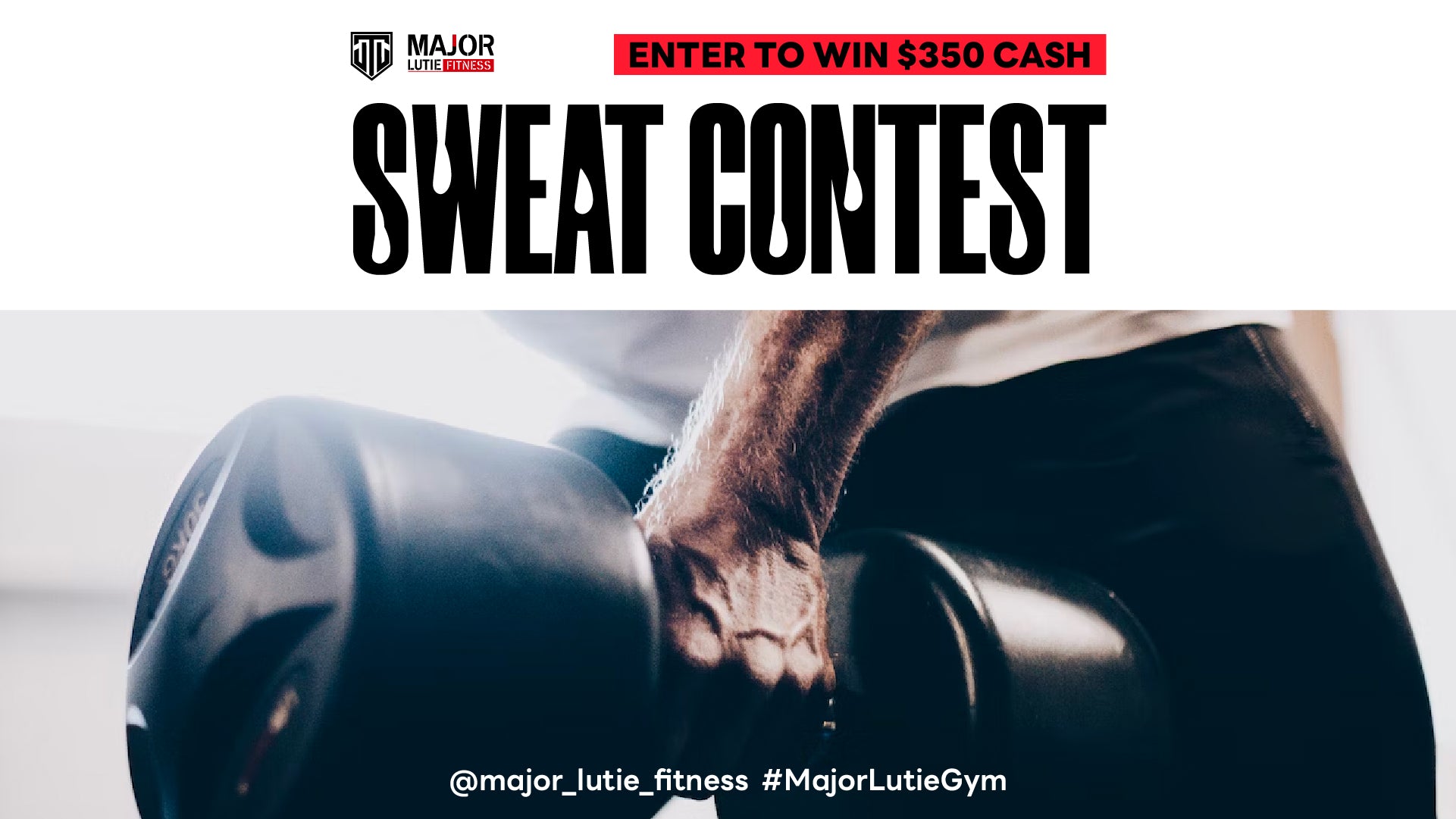 Share Your Fitness Life with Us!
The contest is all about highlighting the effectiveness of Major Lutie in helping users achieve your fitness goals and promoting a healthy and active lifestyle. By sharing your sweat-drenched photos or videos, participants will not only inspire you to take charge of your health but also stand a chance to win exciting prizes.
But the concept behind this campaign goes beyond just rewarding participants for your efforts. It's about emphasizing the determination and commitment of Major Lutie  towards your fitness life.
Join us for an exciting fitness challenge and a chance to win $350 prizes. 🤩
Check out the details below

:
🥇1st Prize: $150 cash (1 winner)
🥈2nd Prize: $100 cash (1 winner)
🥉3rd Prize: $50 cash (2 winners)
🎉Participation Award: Major Lutie Blender Bottle (5 winners)
Are you ready to sweat it out and show us your fitness passion with Major Lutie? 💪🔥
Winners will be announced on May 18. Good luck! 🍀
Submission Guidelines:
Participants must use their own Major Lutie fitness equipment for their workout.
Photos or videos should show sweat after a workout session.
Submissions should be original and not violate any copyright or intellectual property rights.
Participants should use the event hashtag and tag the Major Lutie Instagram account in their captions or stories to ensure their submission is considered.
Deadline: Participants can submit their workout recipes from 4.18 - 5.30.
If you have any further questions, please don't hesitate to ask. Do you have any suggestions for future Major Lutie contests? Let us know in the comments below or on our Facebook and Instagram channels.