Shop Pay Installment Payments


Shop Pay offers customers the option to pay for their order in full at checkout, or to pay in installment payments for orders from 50 USD to 17,500 USD.
You can choose between the following installment payment options at checkout:

· Four, biweekly, interest-free payments, for orders from 50 USD to 999.99 USD.

· Monthly payments for orders from 150 USD to 17,500 USD. Monthly installment orders are interest-bearing from 10 to 36% APR, and may be paid in three, six, or twelve months depending on the purchase amount.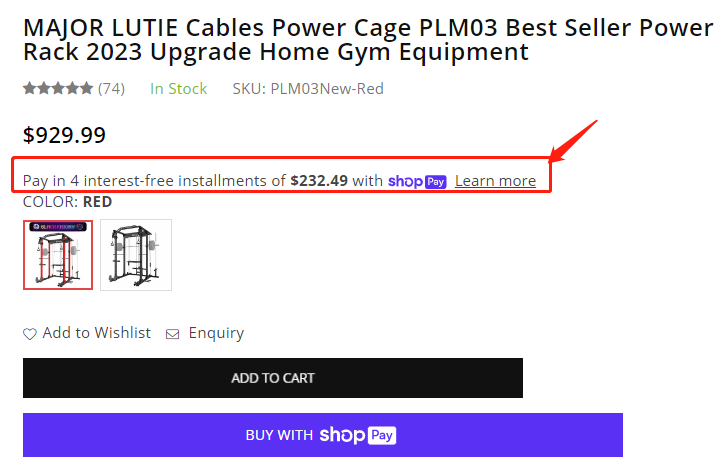 When you views your products, the following information about Shop Pay Installments is displayed:

Calculated installment payment amounts.
Detailed information for customers who want to learn more about Shop Pay Installments.
The latest compliance and regulatory information.
To pay for an order using Shop Pay Installments, You need to goes through the following steps:

1.adds items to their cart.
2.checks out using Shop Pay.
3.selects to pay in installments.
4.reviews all of the installment payment options that are available to them, and then chooses an option.
5.reviews your purchase, and then makes their first payment at checkout.

The remaining payments are automatically charged to the your card based on the payment schedule they choose. You will get an email reminder before each payment is charged.