MAJOR All-in-One Home Gym Smith Machine Package Spirit B2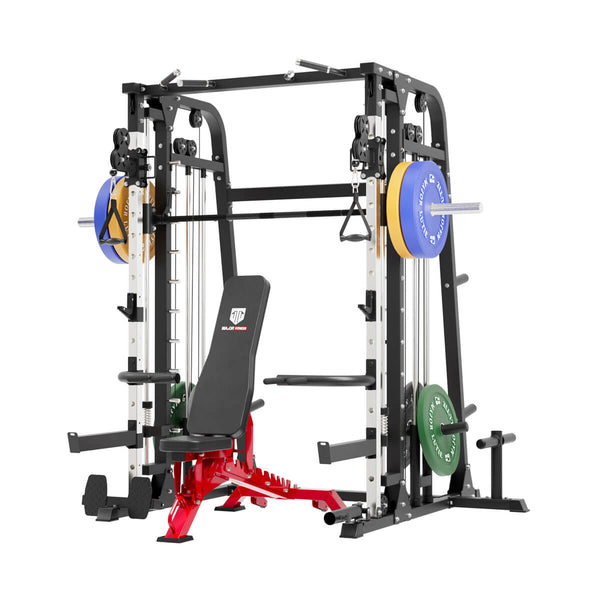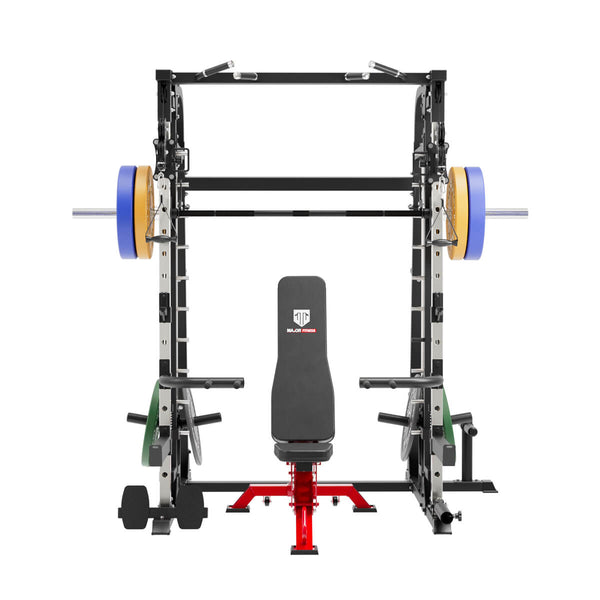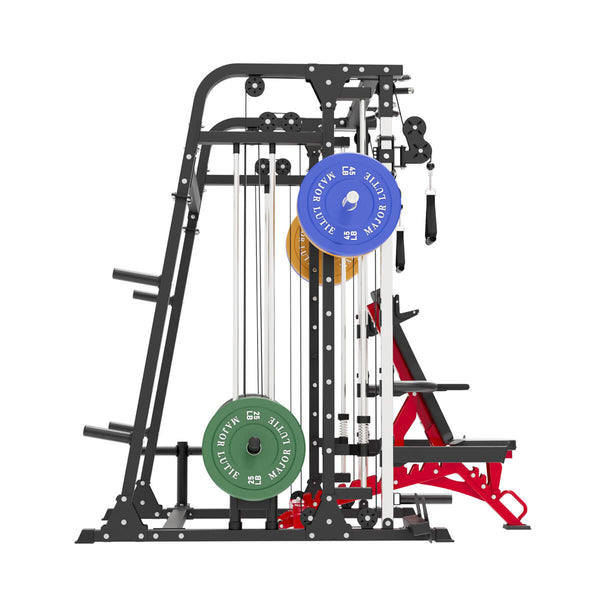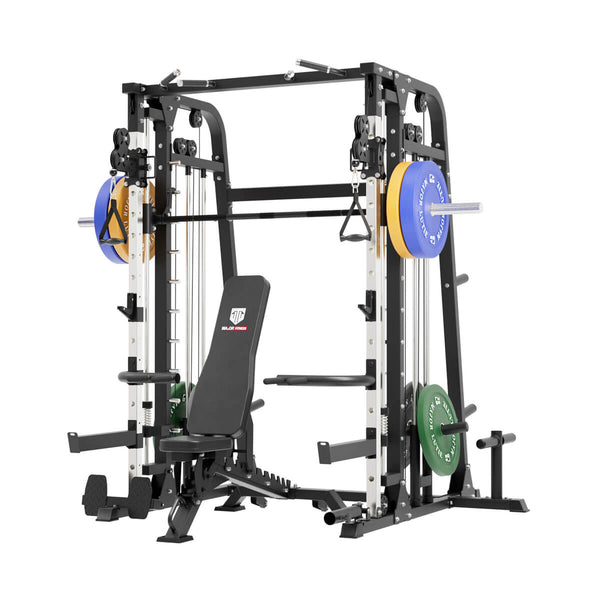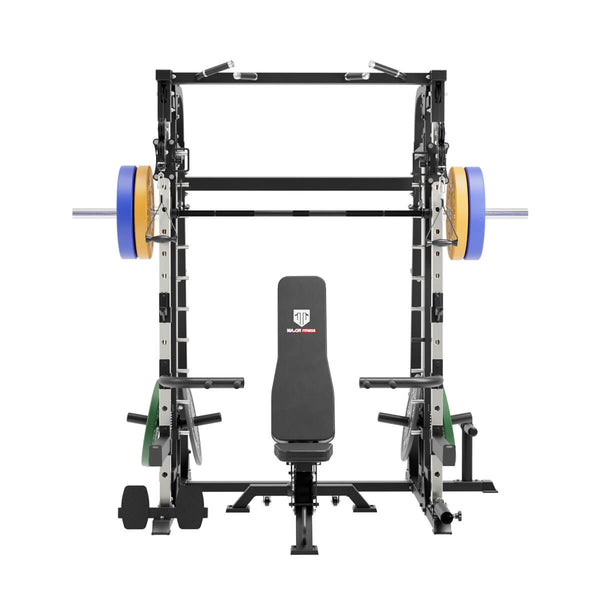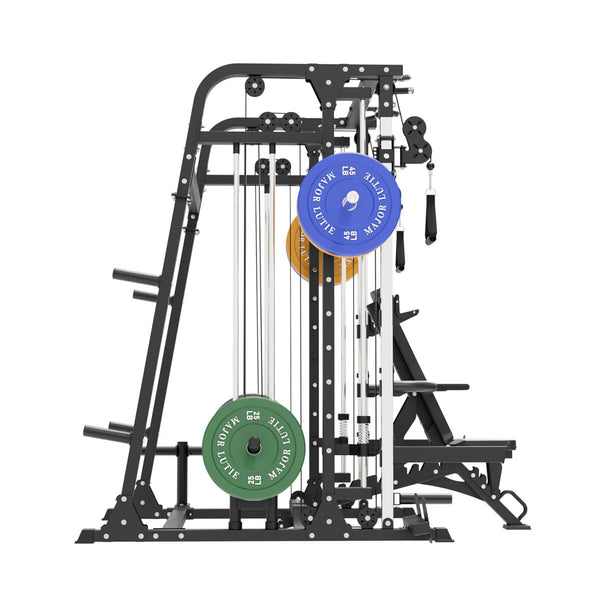 MAJOR All-in-One Home Gym Smith Machine Package Spirit B2
Sale price

$2,259.99

Regular price

$3,279.99

Save

$1,020.00

Unit price

Translation missing: en.accessibility.unit_price_separator
---
Advanced-friendly
Dual Pulleys System
Max Capacity on Pulley System 400lbs on Each Side
550lbs Safety Arms Capacity
Exceptional Stability with Higher Weight Capacity
Will be sent out on January 5th.
FREE Shipping on ALL Orders

100% Secure Online Shopping

100% Satisfaction Guaranteed
---
Free Ground Shipping
On All Orders

365 Days Limited Warranty
From Your Delivery Date
Sale Payments
Trusted SSL Protection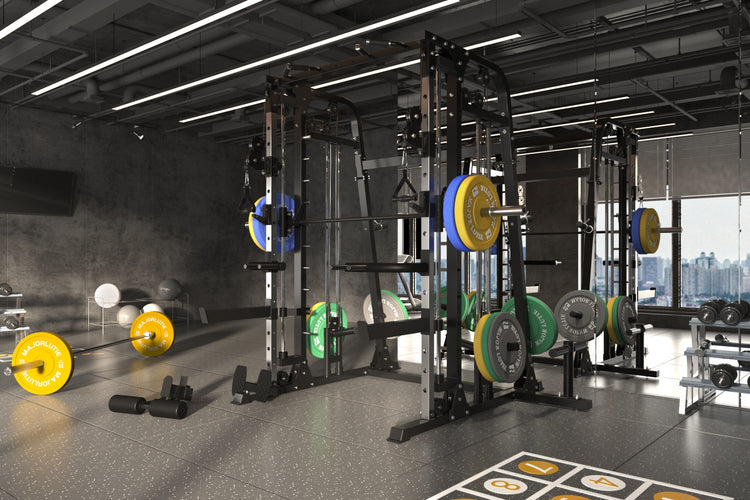 ADVANCED SAFETY-ULTIMATE PROTECTION
The Smith machine prioritizes user safety with adjustable safety stops, a secure locking system, and guided range of motion for controlled exercises. Safety arms provide additional protection, while the user-friendly design ensures a comfortable and secure grip.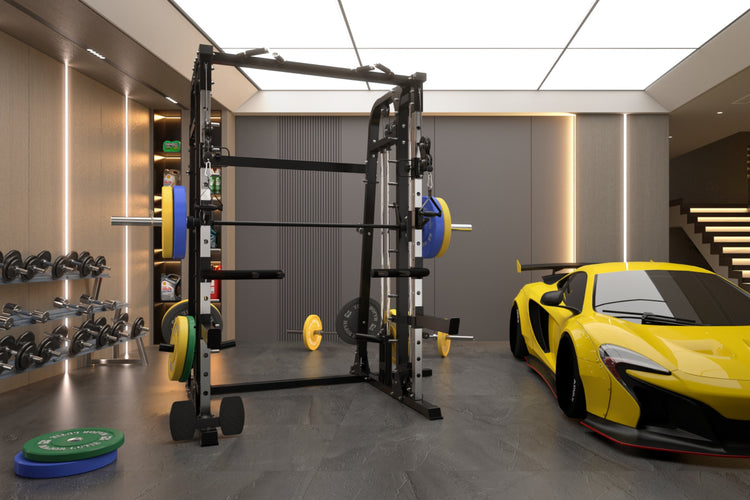 VARIETY OF FUNCTIONS
The Smith Machine combines a Cable System, Smith Barbell, Squat Rack, and landmine attachment to offer diverse exercises for multiple fitness goals. Users can conveniently switch between exercises without the need for different equipment. It's a comprehensive solution for strength training, muscle sculpting, improving physical fitness, and functional training.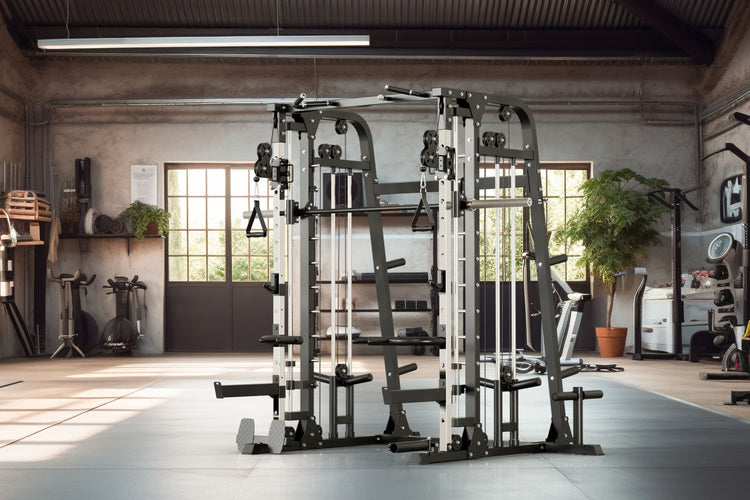 ATTACHMENT ECOSYSTEM
Package come with Cable Bar, Pin/Pipe Safety Set, J-Hooks, Landmine, Dip Bars, T bar, LAT Bar attachment and an extra standard barbell holder, providing with a variety of exercises such as Wide & Narrow LAT Pull-down, Landmine Movements, Seated cable row, Bench press, Squat, Deadlifts, Bicep Curl, Triceps Extensions, Pull-ups, Chin-ups, Dips and more.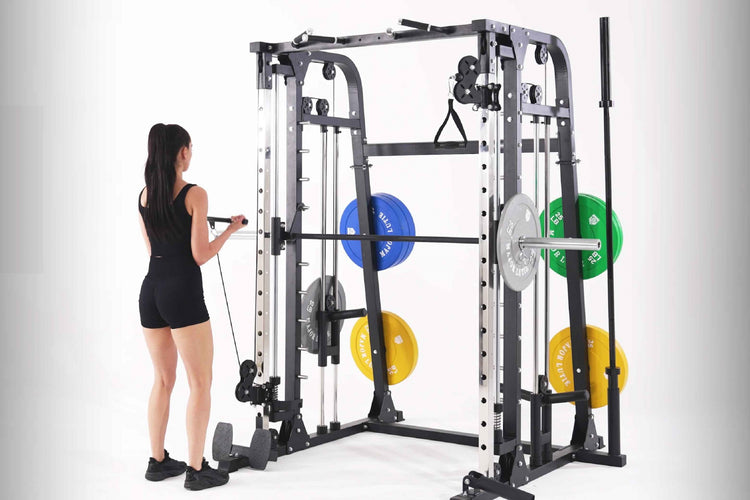 DUAL PULLEY SYSTEM
Two adjustable pulley systems allow independent operation of both sides, ensuring they can work individually without interference. Maximize the effectiveness of chest, back, and arm exercises.
The ratio of weight to pull is very close to 2:1, Major Lutie Pulley System features durable steel-shaft nylon-coated pulleys, and high-strength steel-wrapped cables consisting of 7 strands, each composed of 19 fine iron wires. This ensures smooth and uninterrupted operation, providing a durable and resilient fitness experience.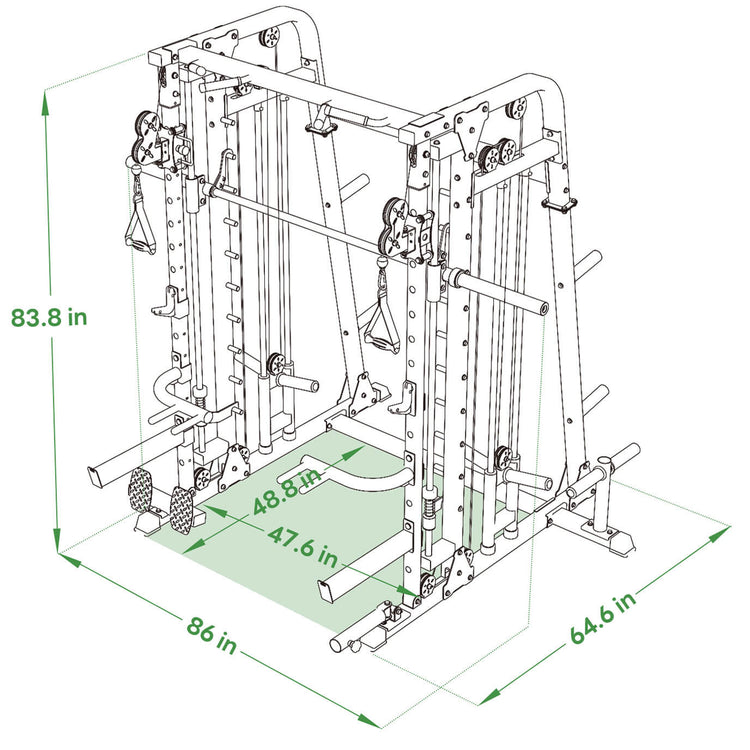 HEAVY-DUTY
J-Hook Capacity: 1100lbs
Dip Bar Capacity: 450lbs
Pull-up Bar Capacity: 450lbs
Pulley System Capacity: 400lbs on each side
Safety arms Capacity (Static load-bearing): 550lbs
Plate Storage Capacity: 300lbs
Smith Bar Capacity: 750lbs
The product weighs 378 lbs, which significantly improves the stability of the cage during exercise. Cage size – 64.6"L x 86"W x 83.8"H.
Reliable and robust, this equipment supports beginners and athletes alike in achieving their fitness goals. With its stable platform and thoughtful design, focus on form and technique worry-free.
CUSTOMER QUESTIONS & ANSWERS
SML07 is designed for home use, suitable for general fitness enthusiasts. SML09 is designed for commercial fitness, more suitable for professional or use of large weight fitness enthusiasts. So SML09 in the weight and stability to better than SML07. Besides, there is no difference between the two in terms of use and function.
Yes, this height is enough to hold the smith machine.
Yes definitely. You can place the side bars as high or as low as you need them to be.
Very smooth, I do squats 2-3 times a week. Like this machine very much.
It goes both ways and can meet your landmine training.
I try to 300lbs works on smith bar no problems.