Halloween Deal Coming! Best Ideas For Your Home Gym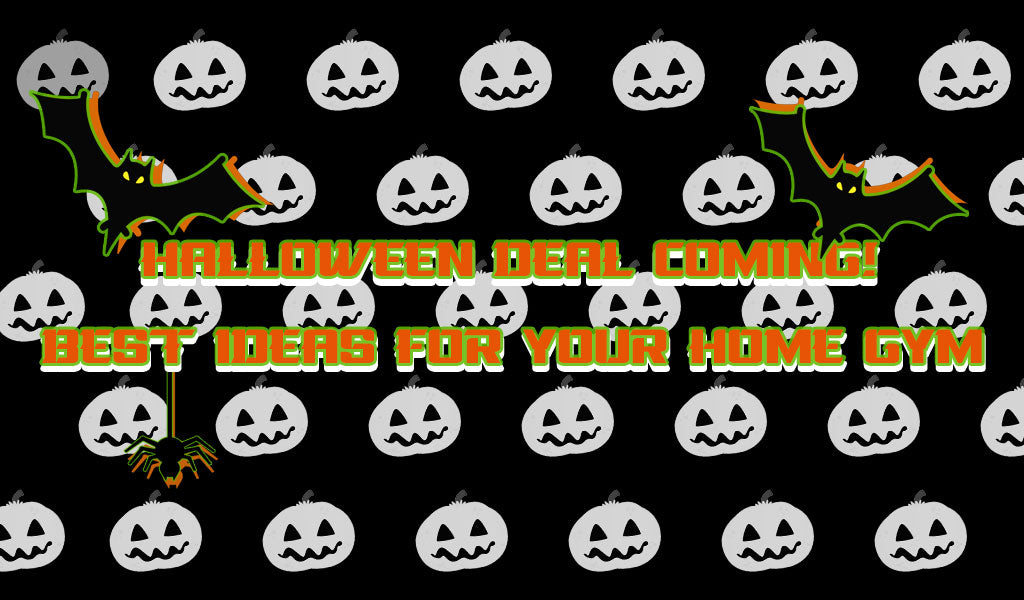 Did You Finish the Halloween Fitness?
Before we know it October will be here, and with it comes the festivities we've come to expect. If you're thinking about getting your home gym ready for the Halloween sales, now is the time to start thinking about it. Start by deciding what Halloween-themed fitness activities you want to prepare for and involve all of your family members. Preparing an activity that is different from the previous Halloween can also enhance the relationship between family members.
Why Should We Workout on Halloween?
1.Building a good immune system for the change of season
Halloween coincides with the seasonal change, a time when the human immune system is down and some strange germs are passed out in the Halloween candy exchange. If you're going to a community or company Halloween party, there's a good chance you'll catch some germs that cause illness. So boost your immunity levels by sticking to a fitness routine on Halloween.
2.Create a good figure for your Halloween costume
If you remain in the habit of working out and eating nutritiously during this special time, the Halloween costume will also be more comfortable on your body and won't embarrass your tummy with the long fat.
3.Increase your energy level
A fitness workout provides you with the motivation to be energetic all day long! It gives you more energy to face this wonderful holiday season and all the Halloween parties that come with it.
Fun Halloween Fitness Ideas
Halloween is a fun holiday with lots of new ideas, and it gives you room for your imagination to create a different kind of fitness program. Of course adding this Halloween idea to your next workout will also refresh your otherwise boring workout.
Go for weight lifting exercises to the rhythm of the music of the Halloween music theme.
Use the same Halloween decorations you used to dress up your living room to decorate your home gym.
Replace dumbbells with pumpkins for strength training.
Wear appropriate Halloween costumes to the gym and record your workouts on camera, share your distinctive Halloween vibes in the MAJOR LUTIE community, and launch a Halloween fitness challenge.
Share your Halloween healthy eating in the community as well.
Put Trick-or-Treating Into a Workout 
If you've ever trick-or-treated on Halloween, then this Halloween-themed fitness workout that you can do while handing out candy to trick-or-treaters is easy to understand. Make a list of Halloween costumes and then assign each person who comes to the door asking for candy a fitness move to complete a set in order to get the candy.
Sample Halloween Workout:
🧹 Witch = 10 Dips
🎃 Pumpkin = 10 Dumbbell Bench Press
👻 Ghost = 10 Squat
 No slacking off for a day
We are confident that by referring to our previous training blog posts and the great training videos on the internet, your Halloween training will be exceptional and will take you to the next level of training, training like a real bodybuilder. MAJOR LTUIE is the next level of training for you, with quality training programs and equipment that will save you a lot of trouble!