Tracking Your Gym Progress - Top Tips to Stay Disciplined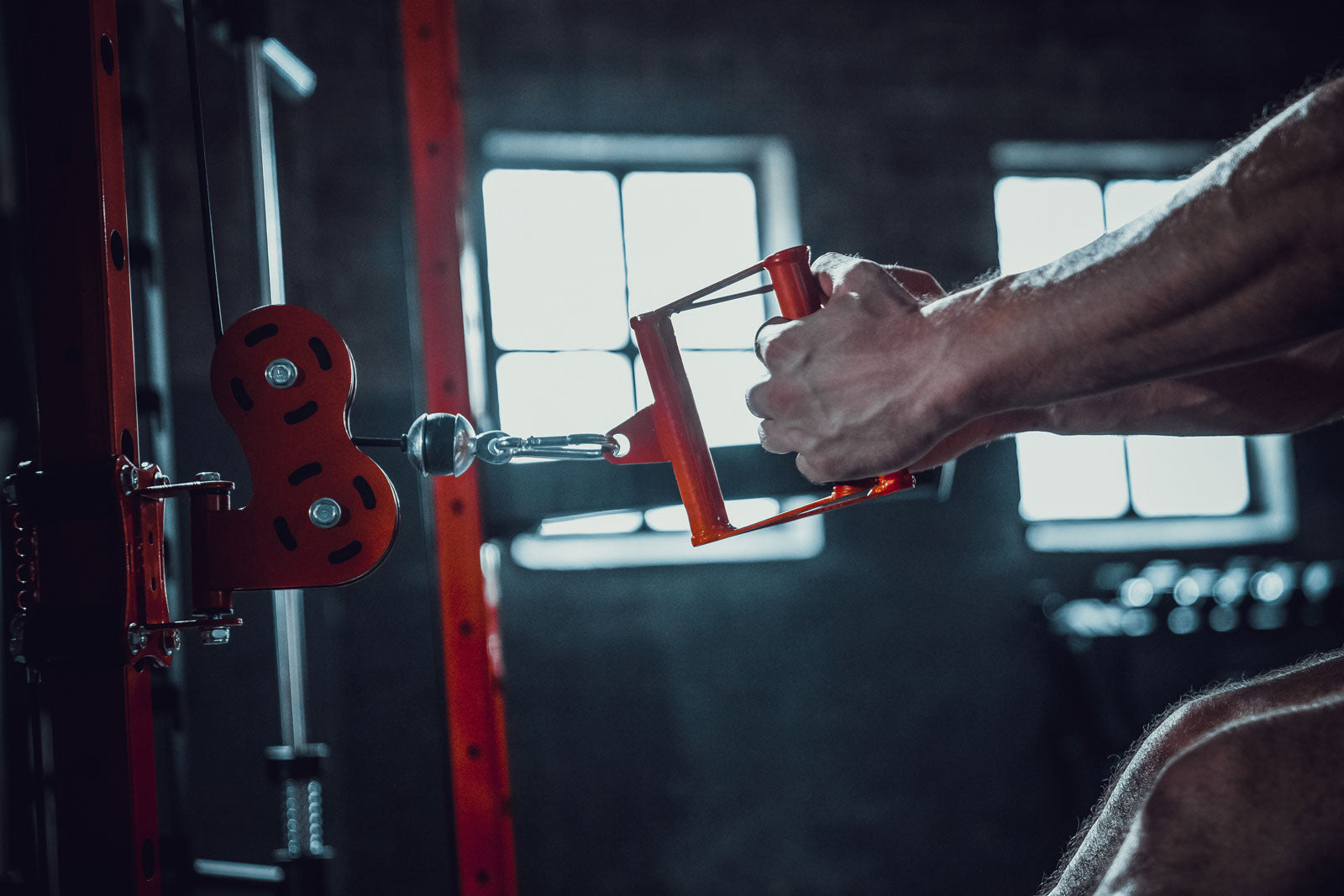 We all love fitness, and we all love results. However, many people struggle to remain disciplined and focused on their overall goal or mission. This blog will teach you all about the power of tracking your progress, as well as the power of discipline to boost your progress.
The Power of tracking:
Before we get into it, you should know that tracking your progress allows you to closely monitor your improvements, as well as help you identify which areas may be lacking. Without tracking, you're essentially working out blindly! Tracking will also allow you to progressively overload, providing the perfect method to build muscle. Not only should you track your gym progress, but also your nutrition! So, it's best to keep both in mind when understanding the true power of tracking.
Choosing your weapon!
When choosing the best method to track your progress, there are usually two options. Physical books, or apps on your phone. First, let's look at tracking our gym progress.
Apps:
There are numerous apps available, all ranging with different prices, features, and usability. Let's break down the top 3 best apps for tracking your progress in the gym.
1. STRONG:
This easy-to-use progress app is available on Ios, android and even apple watch. Strong allows you to track your workouts in real time, with their range of set workout examples, and you can even add your own in too. It allows you to input your reps, sets, and see how you performed in the last workout, to help you with progressive overload!
Price: Standard = Free, Premium = $4.99 a month.
Link: https://www.strong.app/
The Standard Strong package allows you to create 2-3 workouts, whilst the pro is unlimited and gives you extra insights on your progress over the weeks!
2. HEVY: 
This App is like Strong but has the added benefit of a community on the app, where you can comment on other workouts, receive motivation for your own workouts as well as see where you stack up in comparison to your friends' workouts!
Price: Between $2.50 - 3.50 monthly
Link: https://www.hevyapp.com/
Apps to track your nutrition have proven to be a super useful tool to keep yourself in check. Most of the apps allow you to track your Calories, Protein intake, carb count, fat content and much more. With this info you can ensure you're meeting your daily needs and providing a solid formula to build muscle or lose fat – whichever your goal is.
3. MYFITNESSPAL
This app has been voted as the best overall food tracking app for numerous years now, as it has a simple UI design, hundreds of food templates for easy tracking, and much more. There is a free option with MyFitnessPal, which works just fine, or you can opt for the premium which unlocks some great features such as meal plans, macro tracking and more.
Price: Standard = Free, Premium = $7.99
Link: https://www.myfitnesspal.com/
4. MYNETDIARY
This is a completely free app which allows you to count your calories and provide meal plan options. It also allows you to input other info such as the amount of water you've drank, calories burnt during exercises and so on. It's endorsed by the well-known company "Weight Watchers" and has amazing views on both play store and apple store. Its features are slightly more limited than MyFitnessPal, however, with it being completely free it's a great option for some!
Price: Free
Link: https://www.mynetdiary.com/
Books:
Let's move onto books, these are my personal favorite as they are simply a onetime purchase, and usually have space for much more information all in one place.
1. NEXTNOID
This was the first ever training book I bought, and I found it super useful to track my workouts, as well as discover new exercises and training splits.
As you can see in the above image, this book is great for tracking your training info, with sections dedicated to your reps and weights lifted, your cardio levels and any notes you have from the session. With this book you can look back and forth with ease at last week's workouts, and then compare your progress from there, allowing you to progressive overload the right way!
Price: $13.99
Link (Amazon): https://tinyurl.com/5n9yprtj
To conclude this blog, here is my favorite tracker book currently on the market!
2. CLEVERFOX:
This book has aided me in transforming all areas of my life. Although it is a fitness-based book, the ability to track not only your workouts, but your nutrition, your goals, your measurements, your progress with all aspects of life and even more, is super valuable. This book will last you around 3 months, meaning it may be slightly more expensive than having an app, however, consider the fact that you can do everything in this book, it's a gym, nutrition, and life tracker all in one!
Price: $27.49
Link: https://tinyurl.com/w4ejcshn
We hope this blog was helpful for you to see the wide variety of trackers available out there, this list concludes the best of the best available!