Less Shoulder Pain When Chest Fly with Power Rack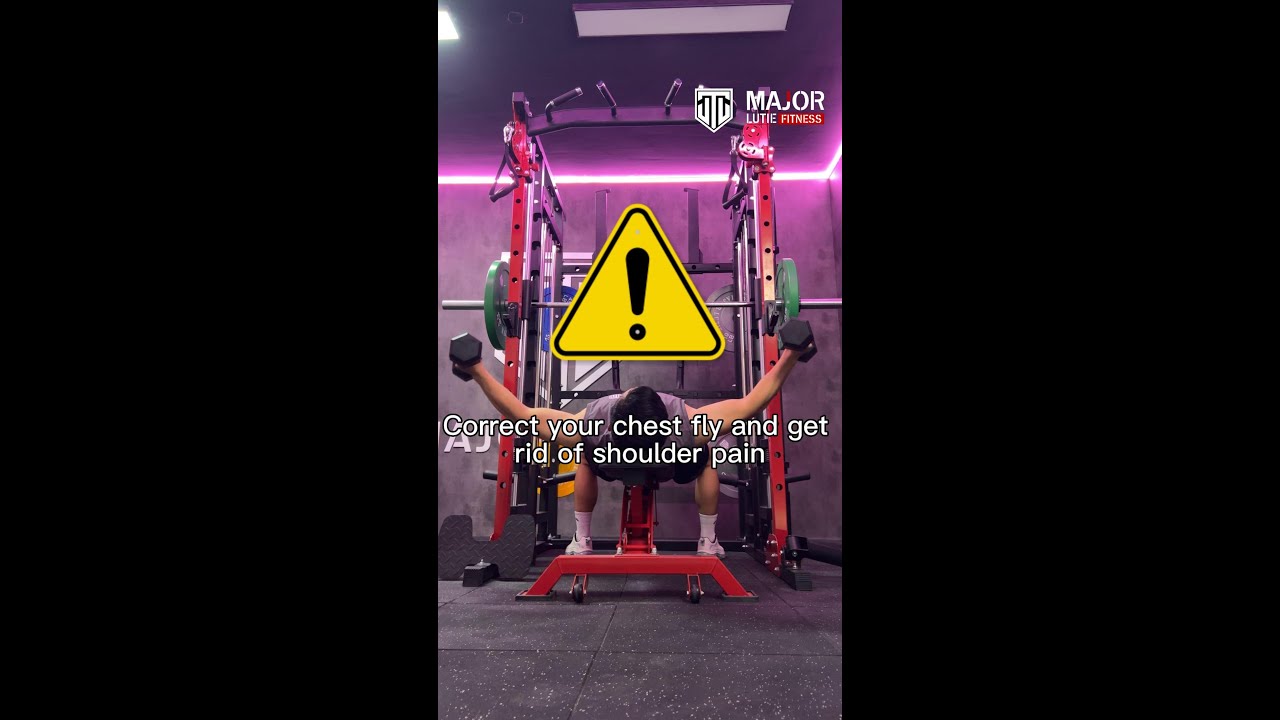 Correct your chest fly and get rid of shoulder pain.
Most of us will make mistakes of excessive forward shoulder extension or keep your arm too straight when you do the chest fly with your dumbbells. Today we're here to correct your chest fly and help you get rid of shoulder pain.

The best form of this movement is keep your arm in a natural curvature and sink your shoulders first when you lie down, when the dumbbell comes to the top, squeeze your pecs. So that you can play the real effect of this action in your smith machine.
At the end, pls remember those tips mentioned in the video, it will do much help with your home gym training. If you like the content or feel great about the tips, you can subscribe Major Lutie Fitness and get following surpring contents about training and new releases in our store!