How To Choose Your Best Home Gym Deal On Columbus Day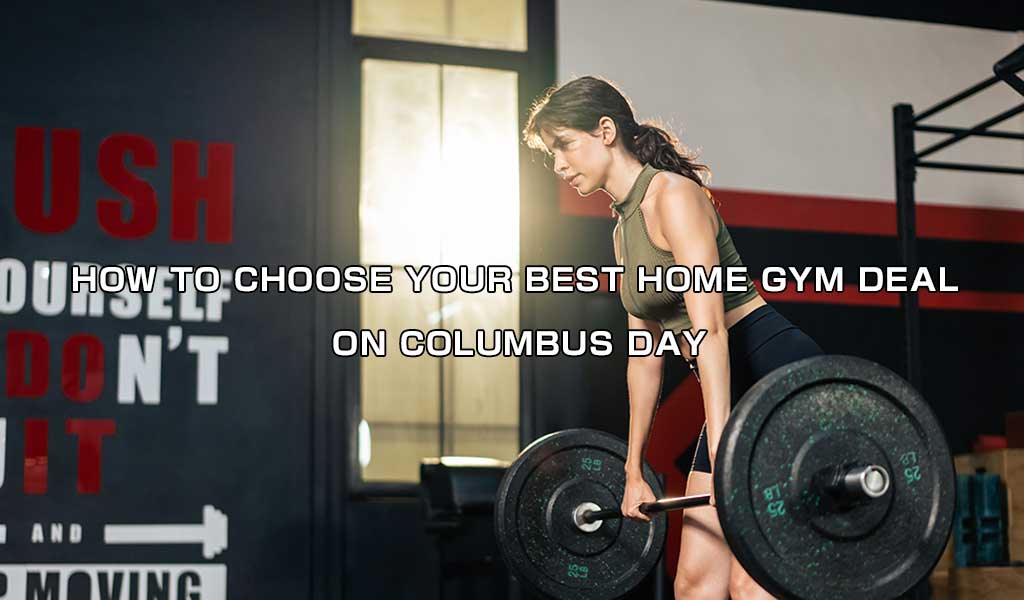 The History of Columbus Day
Columbus Day, also known as Columbia Day, is an annual holiday celebrated on October 12 in some American countries to commemorate the landing of Christopher Columbus in North America, and is a federal holiday in the United States.
Columbus Day is celebrated on October 12 or the second Monday of October to commemorate Columbus' first landing on the American continent in 1492. This special holiday is celebrated by people taking to the streets and dressing up in full regalia. Of course, not only the United States, but also other countries such as Spain and Uruguay celebrate Columbus' discovery of the American continent with special events.
So MAJOR LUTIE would like to contribute something different to this special day by filling your home gym with the same Columbus Day festivities through home fitness.
What is Columbus Day means for MAJOR LUTIE?
MAJOR LUTIE, as a Native American fitness brand, also expresses great reverence for the exclusive American holiday, so we will launch a special event on this day to honor this special person and feel immense joy for the anniversary of the discovery of the New World of America.
The discovery of Columbus in this new American continent has also made the United States shine as a major fitness nation. We also honor everyone who loves America and is committed to fitness.
What can we offer?
We've launched a new page for the event page to celebrate this holiday in particular. On the campaign page you can see our new poster, also inspired by Columbus' discovery of the New World, so we have placed the power rack on an undiscovered island, which means your home gym needs to be developed and replenished.
At the same time we have hidden an egg in the poster that you can use to get an 8% discount to build your own home gym. Our event will last for three days, during which you can visit our event portal to complete your home gym and join us in commemorating this special holiday and continuing the glory of the American continent in the generation of our children.


What you can do?
We invite you to participate in this Columbus Day with a difference. Through this blog post, your home gym on social media platforms and tag us on those platform or your training video on this day, you can find our customer service via email to receive your exclusive rewards.
We also hope that our brand will reach the home gyms of all people in the United States and bring our brand of home fitness culture to the hearts of people just like Columbus' discovery of America.
MAJOR LUTIE HOME GYM 
MAJOR LUTIE builds a perfect home gym and provides complete service of your racks and machines. We have always endeavored to develop and build systems that are as adaptable as they are robust, providing stability and security without restricting their training alternatives. We've created unique models to offer a variety of options tailored to the training goals and budgets of each fitness novice. Furthermore, each power rack or smith machine offered in various areas offers a more accurate answer for your diversified demands.
See more Promotions: Halloween Deal Coming! Best Ideas For Your Home Gym