MAJOR 3-Tier Dumbbell Rack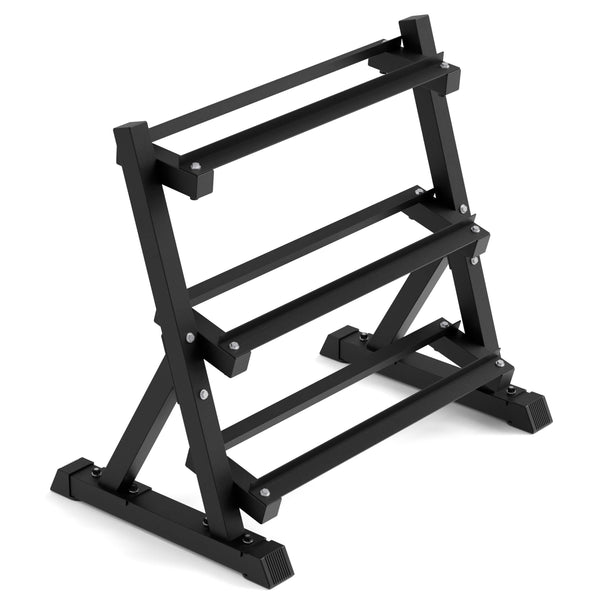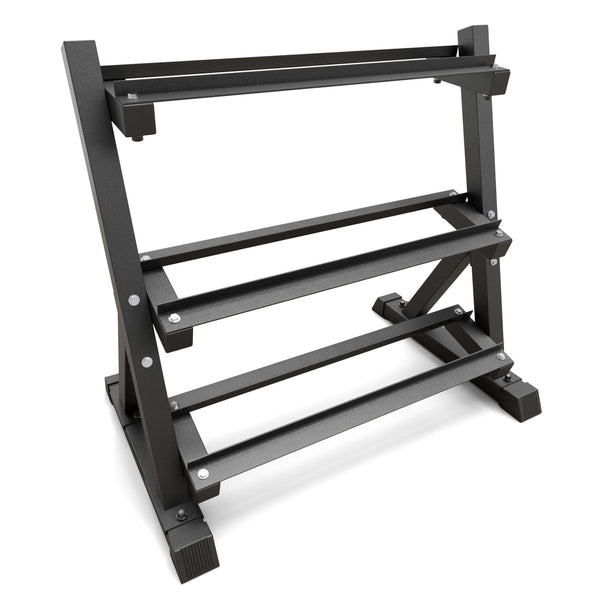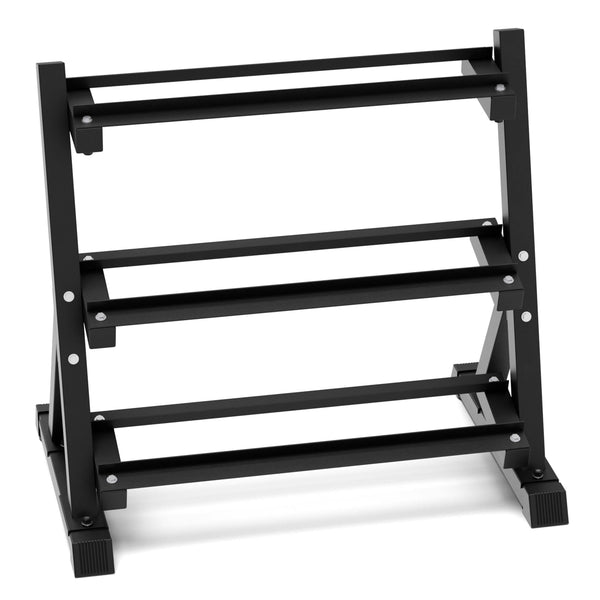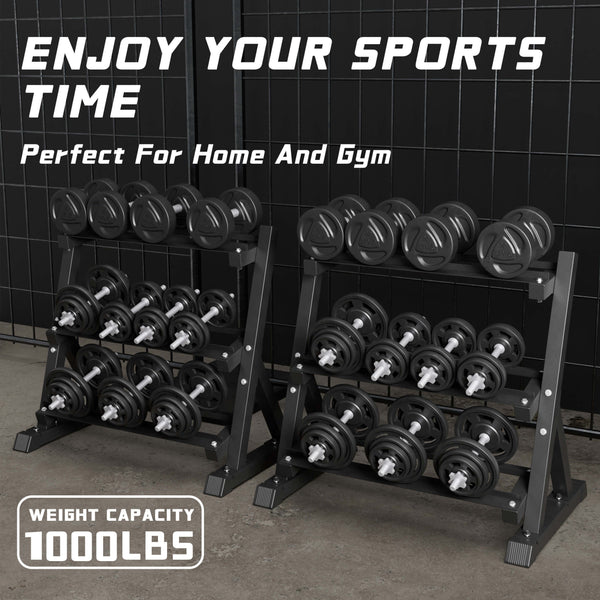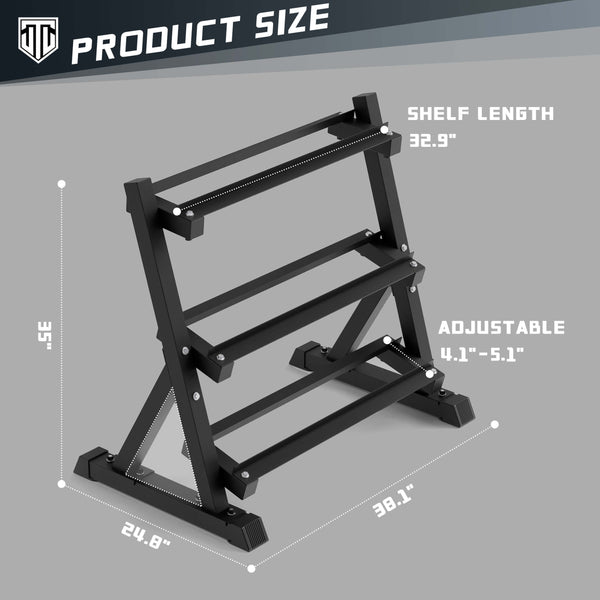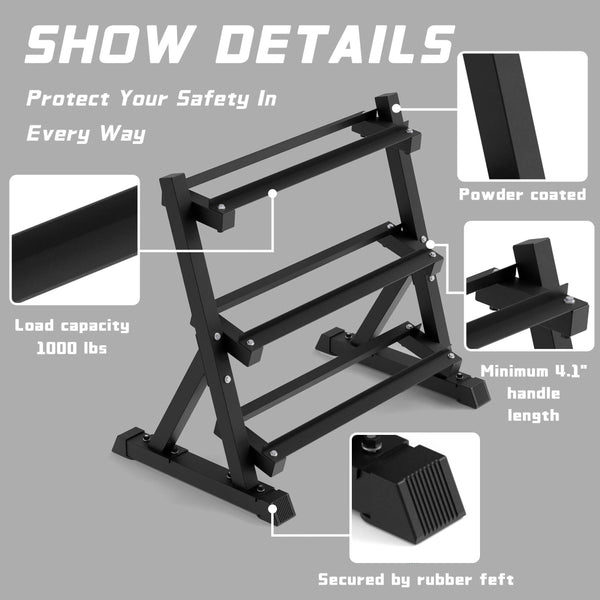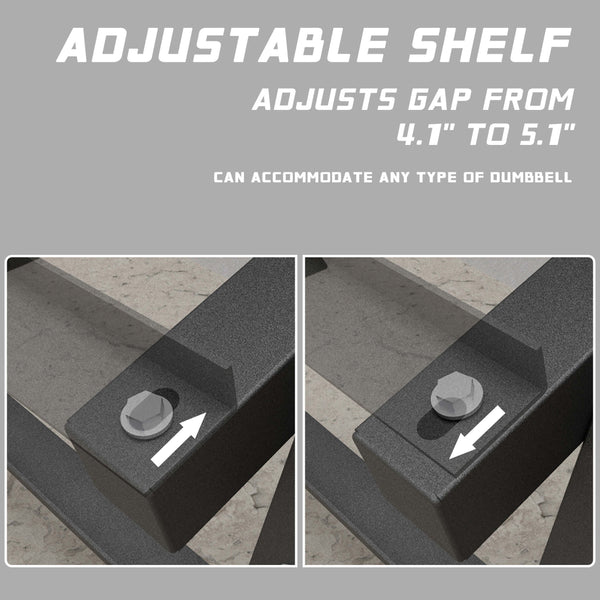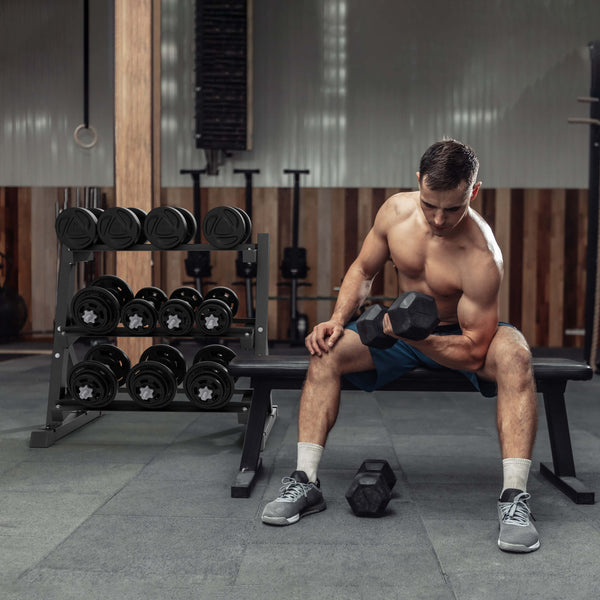 MAJOR 3-Tier Dumbbell Rack
Sale price

$159.99

Regular price

Save

$-159.99

Unit price

Translation missing: en.accessibility.unit_price_separator
---
FREE Shipping on ALL Orders

100% Secure Online Shopping

100% Satisfaction Guaranteed
---
Material and Durability: The Dumbbell Rack is constructed with standard steel of 3mm thickness, ensuring a robust and durable frame that can withstand a load-bearing weight of up to 1000 pounds. Additionally, the piece where the dumbbells are placed is 1.5mm thick, making it strong enough to hold even the heaviest of weights. With its sturdy steel construction, the rack is safe and long-lasting, ensuring that your equipment remains secure.

Dimensions and Adjustability: Measuring 38.1 inches in length, 24.8 inches in depth, and 35 inches in height, this rack provides ample space for storing multiple dumbbells. The length of the section where the dumbbells are placed is adjustable, with an adjustment range of 4.1 inches to 5.1 inches, allowing you to customize the rack to fit the size of your weights. This feature ensures that your dumbbells are securely held in place and easily accessible.

Space-Saving Design: The Dumbbell Rack is designed with a 3-tier structure that enables it to hold a sufficient capacity of dumbbells while taking up minimal space in your gym or workout area. This feature makes it an ideal storage solution for small fitness spaces, as it allows you to keep your dumbbells organized without sacrificing valuable floor space.

Stability and Floor Protection: The Triangle shelf design of the Dumbbell Rack ensures maximum stability and safety, preventing the rack from tipping over while holding your weights. Additionally, the rack comes with odorless rubber pads that can be placed beneath the feet of the rack, protecting your flooring from scratches or damage caused by the weight of your dumbbells.

Return Policy and After-Sales Service: We stand behind the quality of our product and offer a 35-day no-excuse return policy for your peace of mind. Additionally, our customers enjoy 365 days of after-sales service, providing you with long-term support and peace of mind. Whether you have questions about assembly, maintenance, or any other aspect of the product, we are here to help.